Comprehensive Property Inspection Services
Curtis Home Inspections has been providing Buyer Inspection, Seller Inspection, Radon Testing and Mold Testing in Louisville, Elizabethtown, Bardstown, Shepherdsville and the Surrounding Areas .
When you or someone you know needs the services of a quality home inspection company, we would truly appreciate you thinking of us.
Curtis Home Inspections will be your home buying or selling advocate! We are committed to providing you with outstanding service. We're highly experienced and extremely thorough, yet have excellent communication skills to be able to put the entire house into perspective for you. If you're looking to buy or sell in the Louisville KY area, we can help!
Owned and operated by Professional and Licensed home Inspector, Chris Curtis, Curtis Home Inspections takes pride in their commitment to following high standards and providing professional service to all of their customers.
Call (502) 428-9629 Today or Request An Inspection  24/7 Right From Our Website
Our Services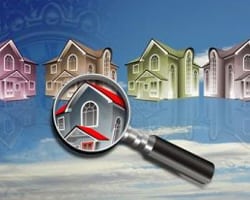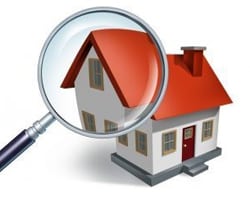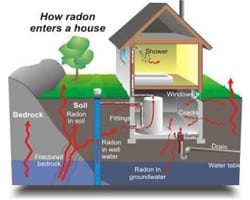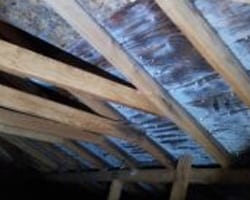 BUYER INSPECTION
Buyer Inspection Louisville KY
Whenever you are buying a home, you need to have the property thoroughly inspected before you close the deal. If you neglect this important task, you could end up discovering that the home has many problems that you were unaware of. These problems could be quite expensive to repair. By hiring an experienced inspection company to inspect the home, you can make sure that you identify any existing problems before you take ownership of the property. By doing so, you and the seller can negotiate over who will pay for these repairs and when they will be performed.The inspector will examine the entire property, both inside and out, looking for any signs of damage or safety hazards. For example, he will look at the roof to make sure that there are no missing shingles or weak points. He will check the wiring, and inspect the plumbing.After he has completed the inspection, the home inspector will compile his findings and email you the home inspection report. If he has found any significant issues, he will describe them in detail. In some cases, he may recommend that an expert be hired to make a closer examination of some aspect of the property. One of the major benefits of having a thorough home inspection performed is that you can make sure that your new home is in good shape when you move in. While every home has issues, keeping these to a minimum is important. Not only will this save you a lot of time and money, but it will make moving into your new home a more enjoyable experience.Schedule your Buyer Inspection Louisville KY Today!
SELLER INSPECTION (PRE-LISTING INSPECTION)
Seller Home Inspection Louisville KY
You may want to consider a Seller Inspection, or pre-listing home inspection, which can assist with the sale process and help the whole transition go more smoothly and quickly. A pre-lisitng inspection is the same as a residential home buyer's inspection except the information is obtained for the seller. The seller can use this information to fix or repair any items prior to getting a ready, willing and able buyer, because eventually, your buyers are going to conduct an inspection. You may as well know what they are going to find by getting there first. Schedule your Seller Home Inspection Louisville KY Today! Having an inspection performed ahead of time helps in many other ways, such as:
It allows you to see your home through the eyes of a critical and neutral third party.
It alerts you to immediate safety issues before agents and visitors tour your home.
It may alert you to items of immediate concerns.
It permits you to make repairs ahead of time without being rushed and paying too much because of a time limit contingency.
Defects won't become negotiating stumbling blocks later.
You have the time to make the repairs yourself, if qualified.
It helps you to price your home realistically.
It may relieve prospects' concerns and suspicions.
It may encourage the buyer to waive their inspection contingency.
It reduces your liability by adding professional supporting documentation to your disclosure statement.
Copies of the inspection report, along with receipts for any repairs, should be made available to potential buyers. Schedule your Seller Home Inspection Louisville KY today!
RADON TESTING
Radon Testing Louisville KY
Radon is a cancer-causing radioactive gas. You cannot see, smell or taste radon, but it may be a problem in your home. The Surgeon General has warned that radon is the second leading cause of lung cancer in the United States today. Some scientific studies of Radon exposure indicate that children may be more sensitive to Radon. This may be due to their higher respiration rate and their rapidly dividing cells, which may be more vulnerable to radiation damage.Using the latest technology, a Continuous Radon Monitor (CRM) will be placed in the home under specific conditions for approximately 48 – 72 hours in order to gain the most accurate results. An easy to understand report with an explanation of the results will be emailed to you on the day the monitor, or monitors, are retrieved from your home or business. Schedule your Radon Test Louisville KY Today!
Contact us for Radon Testing to Avoid the Risks Involved.
Home buyers and sellers have to consider radon testing as a primary option as it concerns the health of your family. There are lots of ill effects of radon exposure, and therefore it becomes all the more important to test a home for harmful radon gas.The EPA recommends that all homes should be tested for Radon levels and if the average of the measured levels are greater than 4 picocuries per liter, the gas should be mitigated with a vent system that expels the gas to a safe area above the home.  Radon is an odorless gas that is the result of the breakdown of uranium found in the soil. Statistics reveal that about 14,000 lung cancer deaths are related to radon exposure over a prolonged period. If you are planning to buy a property, we suggest contacting us to perform a Radon test.Though there are some do-it-yourself kits available in the market for Radon testing, it is best to avail the assistance of a professional company. These kits may be less expensive, but the results may not be as accurate. For precise grading, it is best to avail our company services for Radon Testing services. To protect your home from these harmful effects, it is advised to have our professionals check for its infiltration. We provide qualified and experienced Inspectors who can provide precise results and suggest ways to eliminate Radon concentration from your home.In conclusion, there is no comparable alternative for a professional radon testing, and that is the reason why our company stands out to work for individuals in homes and businesses to eliminate the harmful risks associated with this Radon gas. Schedule your Radon Test Louisville KY Today!
MOLD TESTING
Do I Need a Mold Evaluation with a Home Inspection?
Mold Evaluation Inspection services are needed for every home. Mold is one of those sneaky perpetrators that are often very successful in going unnoticed. Although mold is everywhere, and many times it may be harmless, certain types of mold can be very harmful to your health, and it is important to know what signs you should look for throughout your home to ensure there is not a dangerous mold infestation. Here is a guide to know when you need to get your home inspected for mold. Schedule your Mold Testing Louisville KY Today!
When should a mold inspection and mold testing be considered?
For all of human history, we have relied on our senses to warn us of danger, and keep us safe. In our modern day world, this still proves to be true. The first step in identifying a mold problem is generally a moldy smell. Never ignore mold odors, even if you can't see any mold. It is important to thoroughly inspect your home before any existing mold problems get worse. A mold inspection and mold test can reveal whether there is an elevated mold level, and where it is located in your house. Although most of the time you won't see the existing mold, your body's symptoms my reveal you have a problem. Many cases have happened in which a patient has a health issue that they do not know the cause of but seems to be related to mold symptoms (headaches, coughing, sneezing, etc). This will often be associated with being in a certain room. A mold inspection and test may help to confirm suspicions that a mold problem exists, and the problem can be quickly fixed to ensure you don't experience further health problems.On the other hand, if visible mold growth is present, sampling is unnecessary, and you just need to get it cleaned by a mold professional. However, surface sampling may be useful to determine if an area has been adequately cleaned or remediated after a mold problem has been inspected and fixed. In any case, sampling for mold should be conducted by professionals who have experience in sampling methods, and interpreting any results. Schedule your Mold Testing Louisville KY Today!Water problems may have resulted in mold growth in a specific area, but that doesn't mean you need a mold inspection. If, for example, a roof leak has resulted in moldy ceiling tiles, then fixing the roof leak and replacing the ceiling tiles may be all that is necessary. Often times, the solution is as simple as that. However, you should also consider testing for mold when there have been plumbing leaks or water issues and there is a suspicion that elevated mold may exist in the air and/or behind walls.If your house has previously been affected by mold, it may be wise to verify that all sources of moisture have been successfully stopped and that no residual mold growth has been left after a known water and mold problem has been fixed. On this note, if you are planning on renting or purchasing a new home, it is important to get a mold inspection to confirm that there is not an existing moisture or mold problem. Schedule your Mold Testing Louisville KY Today!You'll receive next day results from a certified laboratory and an easy to understand report emailed to you within 24 hours of the inspection. We offer a MOLD SEEK inspection where we search out areas of potential mold growth and take direct samples or air samples to best diagnose the environment and give recommendations on steps to take next.